Blog
2015-06-17
Shy Five - 2015-06-15
Porcupines occur throughout South Africa. The only place there's no chance of seeing them is in the dry, hot Richtersveld in the north-western corner of the country.
Even so, they are rarely seen, mostly because they are nocturnal and because they shy away from attention.
It's hard to say whether porcupine numbers are declining or not, but indications are that the trade in porcupine quills for jewellery and decoration has had a distinctly negative effect on populations.
And while it's lucky to see a porcupine, you'll need a lot more luck to see porcupine babies. Incidentally, they are born with their spines, but the quills only harden once they're born.
We were fortunate to photograph Porcupine babies in their den at Sambane a couple of years ago. We have had many sightings of adults at night as well as adult females with their young but were not lucky enough yet to get more photos. And today they are still active in our area.
A porcupette (baby porcupine) is able to leave the nest after one week and is ready to live on its own at two months
old. Source : http://www.nzg.ac.za/newsletter/issues/28/12.php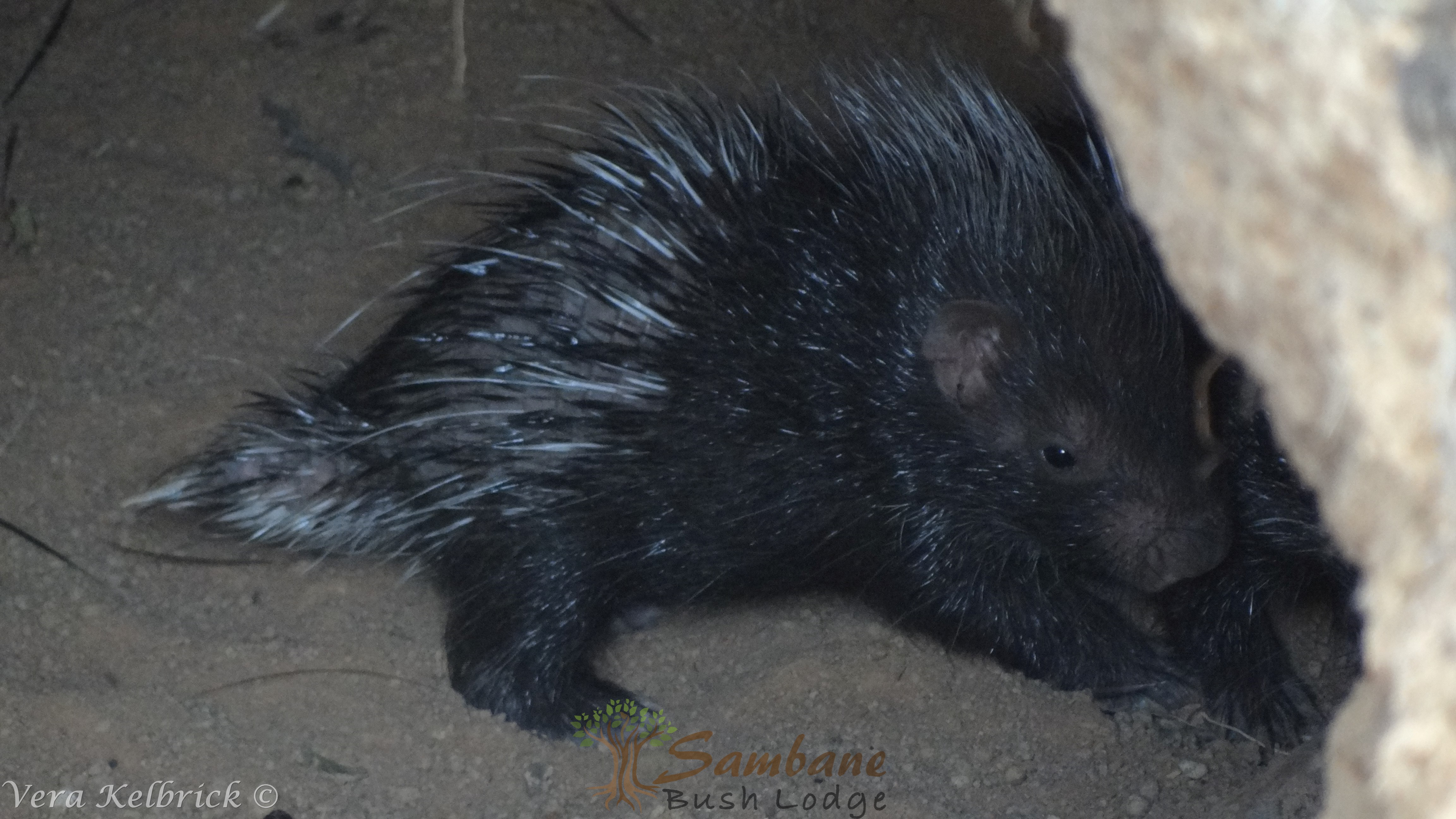 All too often, you'll find jewellery or curios made from porcupine quills. Avoid buying them. They are almost certainly contributing to the decline of the species.