Blog
2015-06-28
Circle of life
Still overcast but a peach of a day. Beautiful and peaceful.
In the early hours of the morning we could hear Lion. African Fish Eagle announced its presence in the distance, what beautiful reminder that we have these iconic creatures in our surrounds.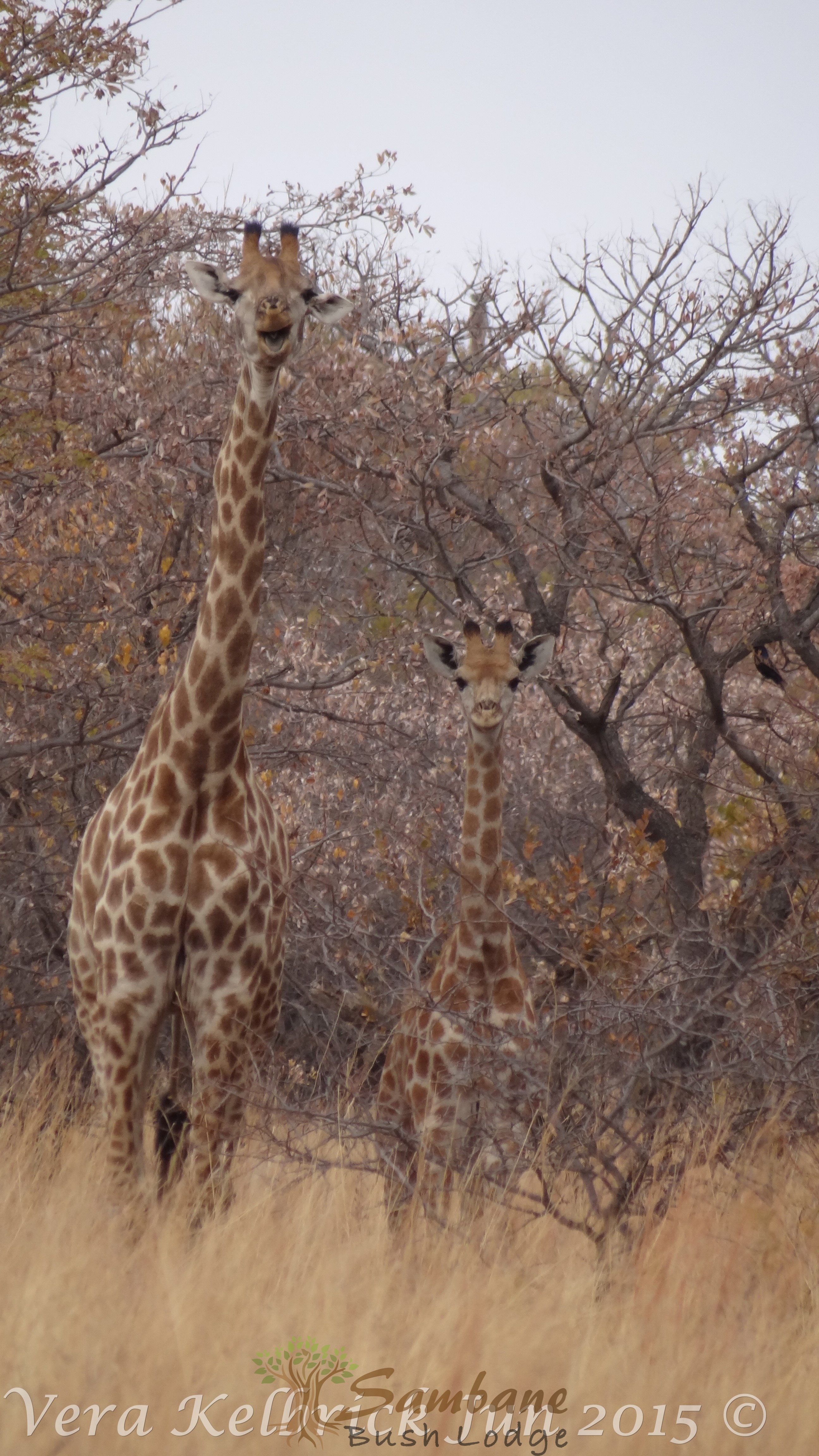 We found a female Giraffe with her calf on the Paradise Link practicing Osteophagia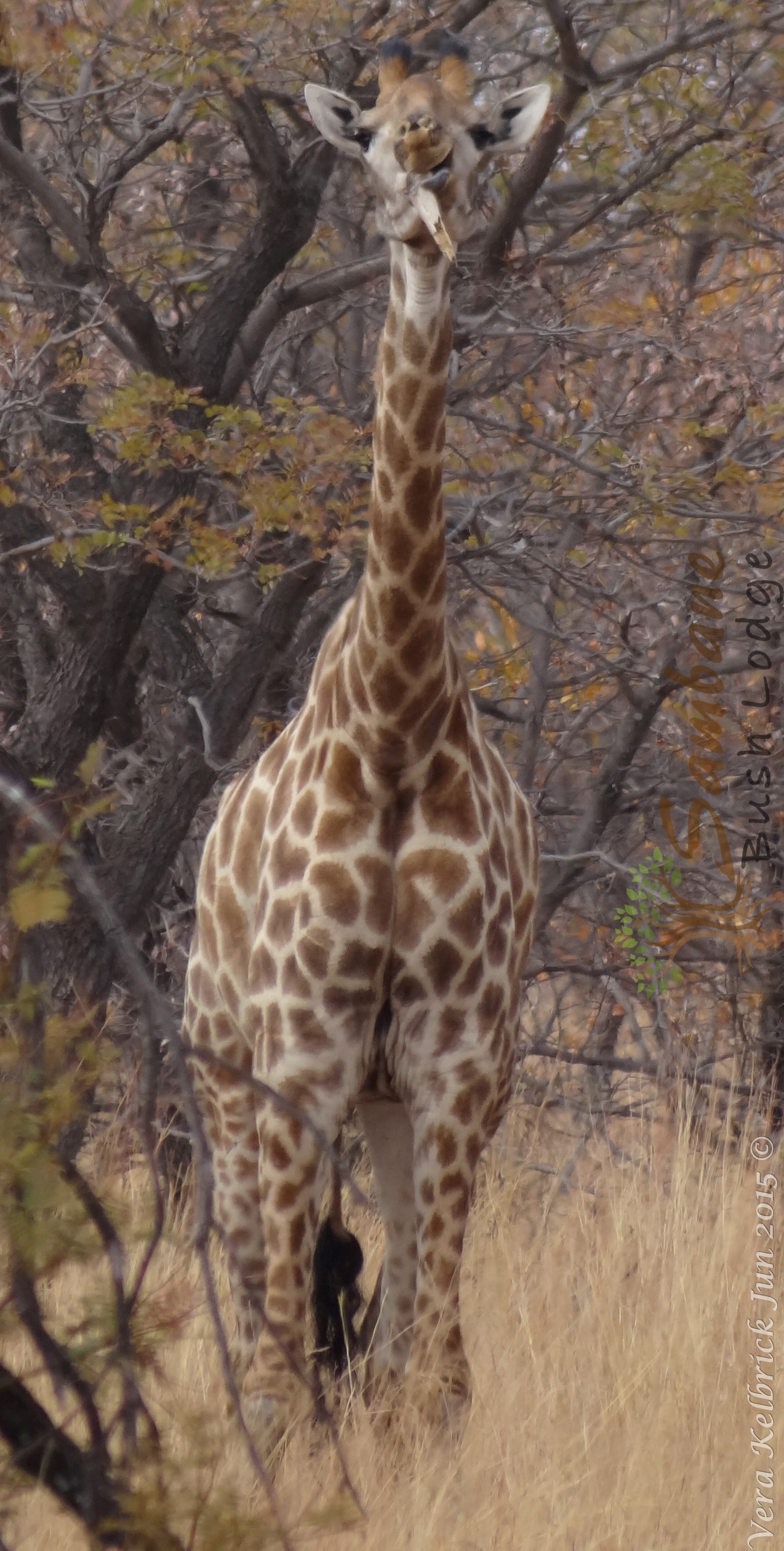 and Porcupine spoor 2 sets one a smaller set of tracks. Back at Sambane we sighted and heard lots of birds. Coqui's are always in our area but are a bit camera shy we heard them calling throughout the morning. The ever so shy Black-collard Barbet also made its presence known at midday. Crimson-breasted Shrike have also been calling constantly. Yesterday we heard the Greater Honeyguide and White-bellied sunbirds were also quite vocal.
Both days the waterhole was frequented by Zebra, Wildebeest and Impala. Ostrich, Tsessebe and Redhartebeest were also sighted drinking and we found lots of elephant tracks on the roads in our surrounds. They even caused us to detour.
Inside our fenced perimeter we found Porcupine dung and also gnawed wood pieces. At the waterhole possibly Civet dung.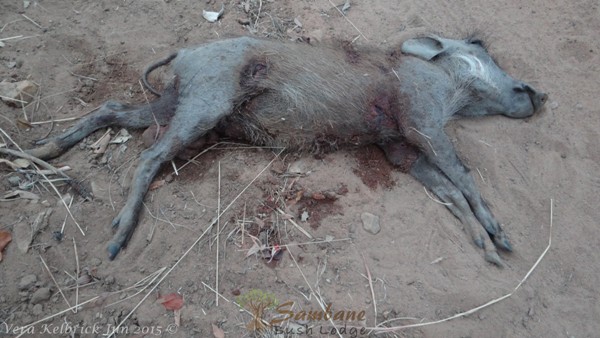 Yesterday sunset drive brought a bit of sadness, just off Tambotie Loop we found the lifeless body of a Warthog piglet. It was possibly killed by a boar as mating season for these animals start in the dry months. The gestation period is five months and we normally find that during November and the first couple of weeks in December the first offspring are born. Judging by all the wounds on its little body we came to the conclusion that the piglet was in the way of a boar wanting to mate with the mother and was killed. Some Black-backed Jackal had a meal last night as this morning we found that the carcass was gone we could see drag marks on the road and lots of jackal spoor.
Well that is nature these things happen life takes its course sometimes the outcome is sad but the circle must be completed.
There is nature and then there is the human factor...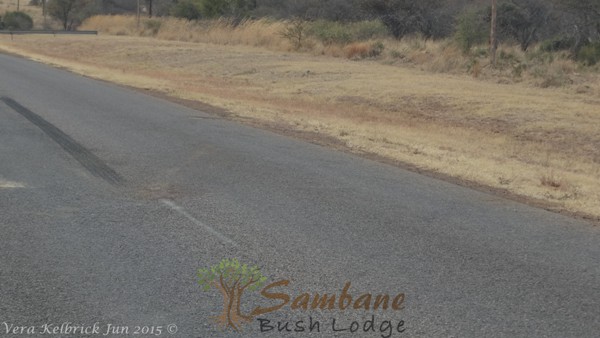 Someone was obviously speeding again on the Rust de Winter Road and killed another animal...maybe 2. We found the evidence close to Jimmy's place on Saturday at midday.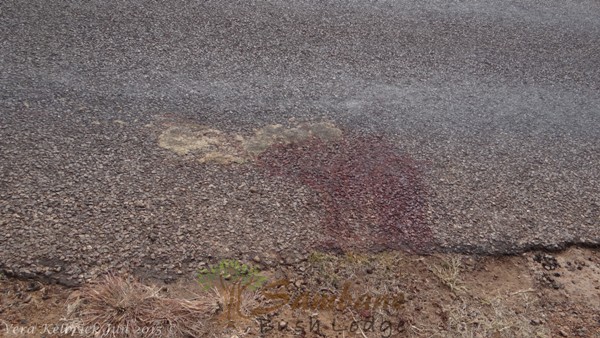 This is roadkill number 5 that we know of since 19 June 2015. Do not know what was killed when nor by whom!
PLEASE look out for animals wherever you drive and give them right of way or slow down to allow them to get off the road.